Mel Smothers, Everglades National Park, Islamorada, FL.  All fish are caught flyfishing. Most are photographed and released.
12-10-13: Last journal entry from Islamorada until spring. An octopus changes colors between the sunlight and shadow under my boat. A video of a run through the mangroves, and the catch of the day, Spanish mackerel and Yellow Jack.
12-09-13; Backcountry still the place to go, too much wind out on the reef. Spanish mackerel and Yellow  Jack. I gave a lift to a paddle boarder. Afternoon clouds on the route home. Not many days left before returning to CA.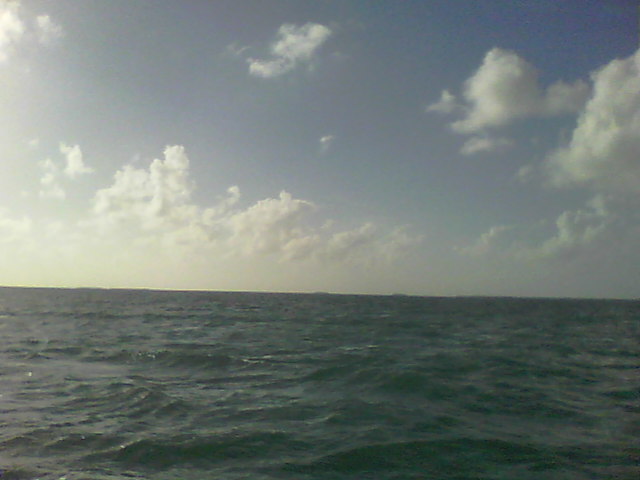 12-07-13: Spent week at Art Basel in Miami Beach but back on the water this afternoon, barracuda still hitting my flies. Too windy for the flats boat out at the reef and sailfish.
11-30-13: If there are no Bonefish around, I'm happy to catch one of these barracuda.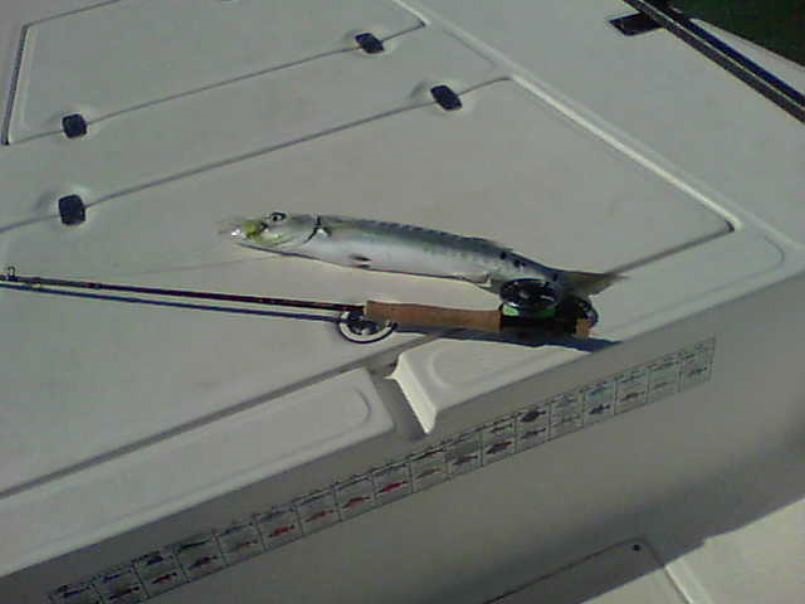 11-21-13: Mahi-Mahi are in close. 28″ 7 lbs. Ballyhodo fly pattern.
11-20-13: 32″ 15 lb hard fighting Mahi-Mahi. 12 wt Gold Cup rod, large arbor reel, 30lb leader. New designed fly, "Ballyhodo." When this guy hit, I thought "this is it, a sailfish," until the first jump. After that, this guy kept jumping and running out the line into the backing.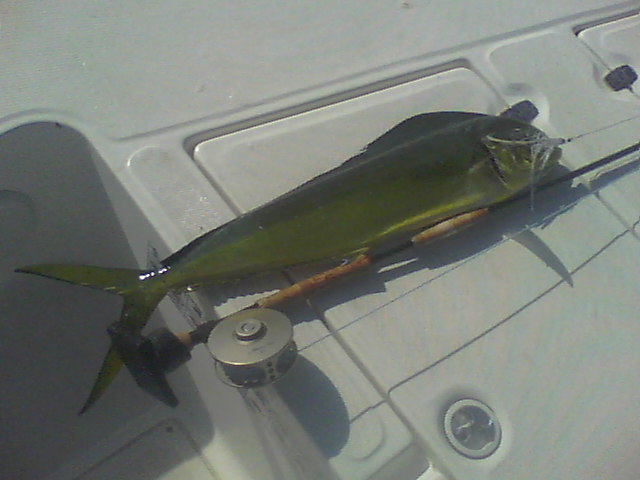 11-19-13: Stunning day on the reef. Brought home a few Blue Runners for dinner.
11-18-13; Cold fronts passed. Wind layed down today. Backcountry water too cold. I went out on the Atlantic Ocean side to the reef looking for a sailfish to take my fly. One looked it over but only a 30″ Barracuda was fooled.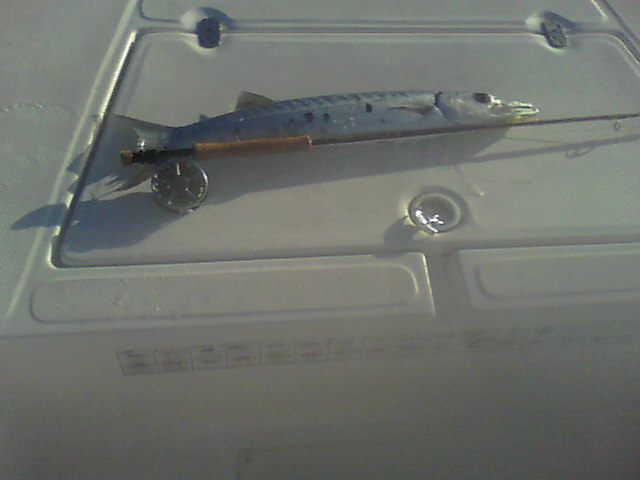 11-06-13: Storm and wind keeping me off the flats lately. This 4″/ 10 cm Cowrie found my boat slip and a safe harbor.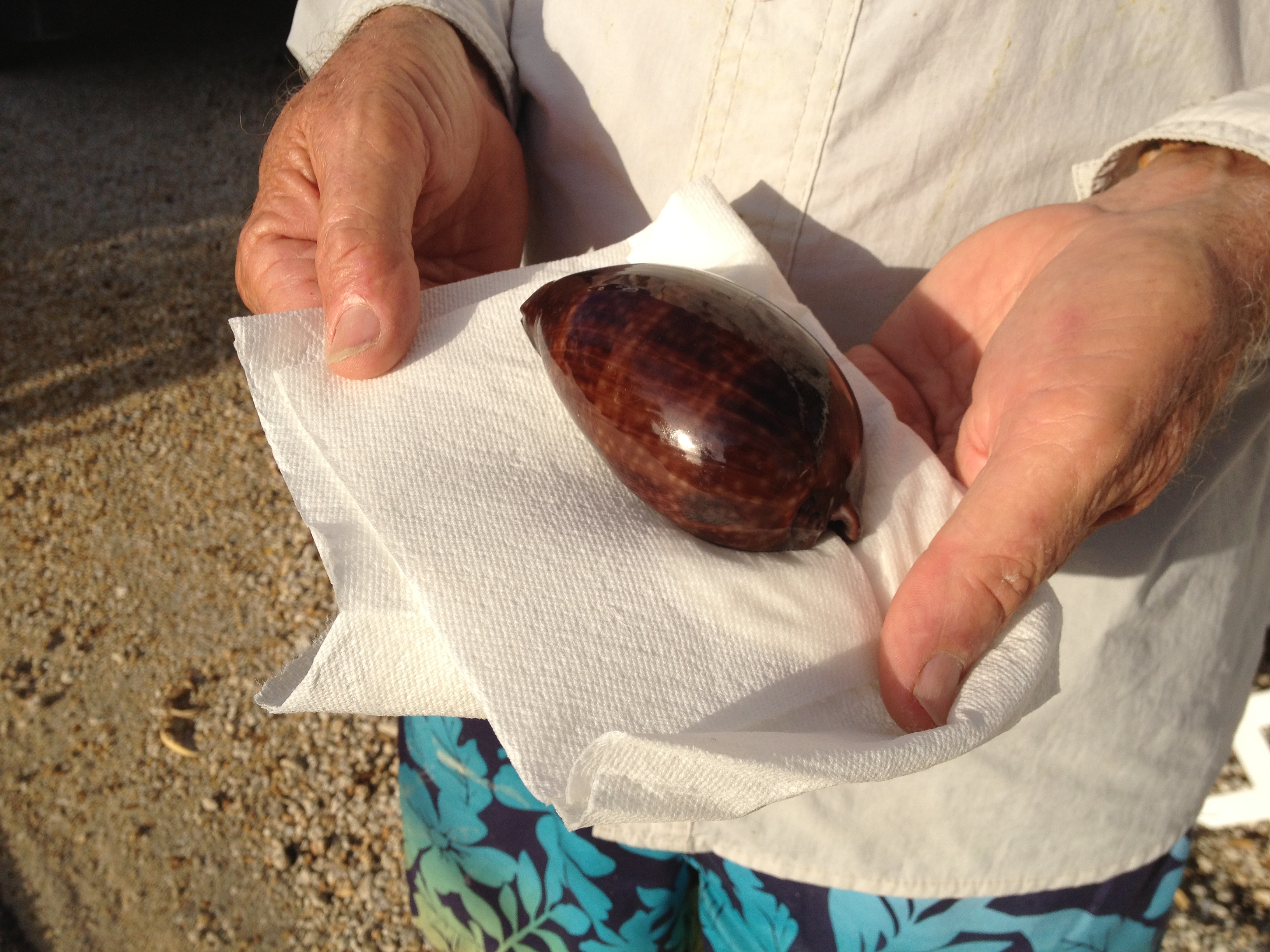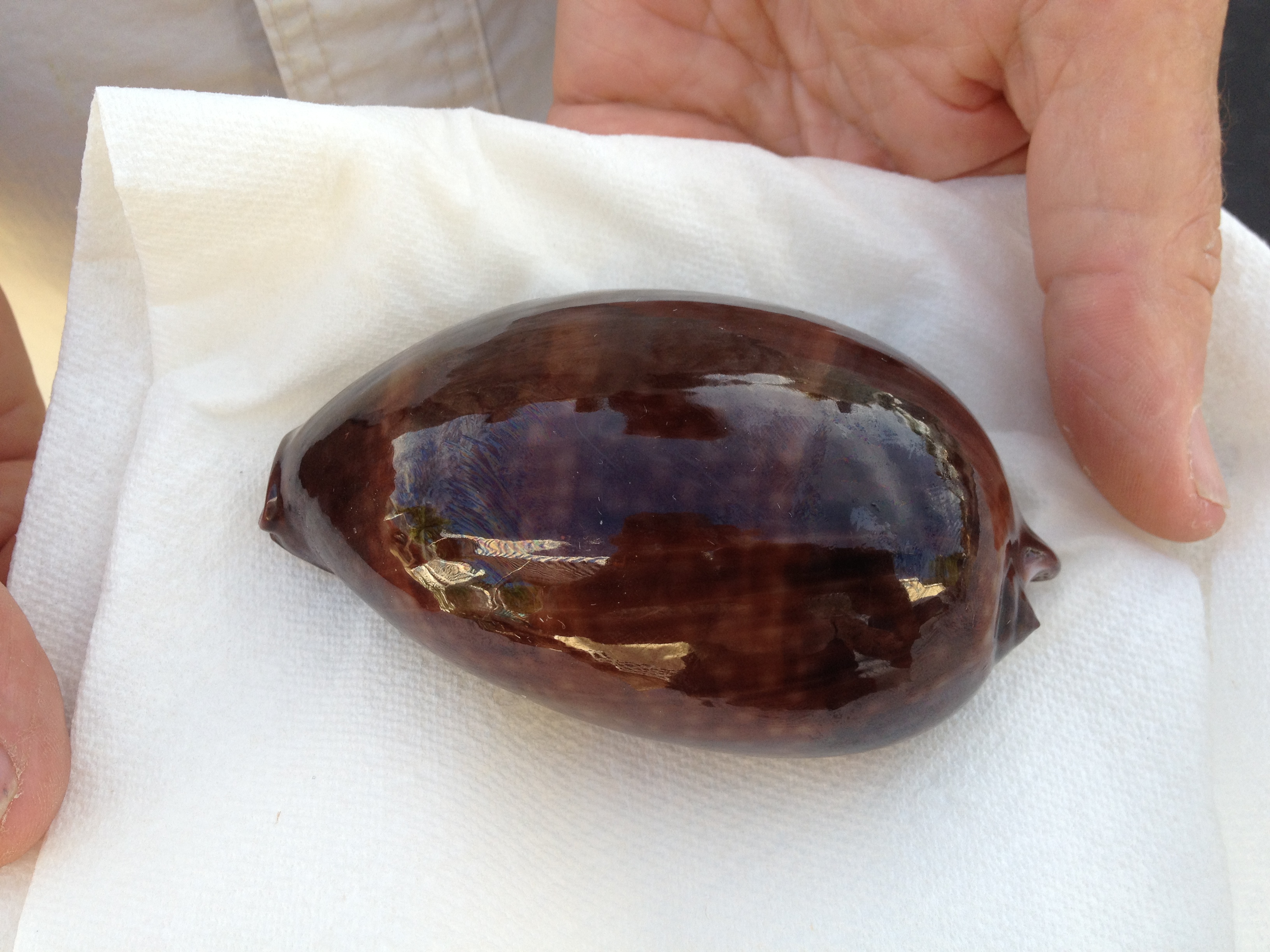 11-04-13: 3 lb Yellow Jack, East Key, Everglades National Park.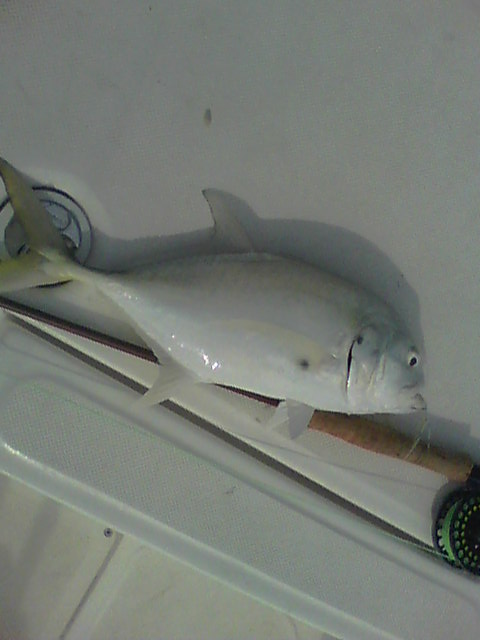 Bob Allen Key, Everglades National Park. Tony was baiting a hook with shrimp and one of the 3′ Bonnethead sharks that were hitting it.
And, small Yellow Jack on the flyrod.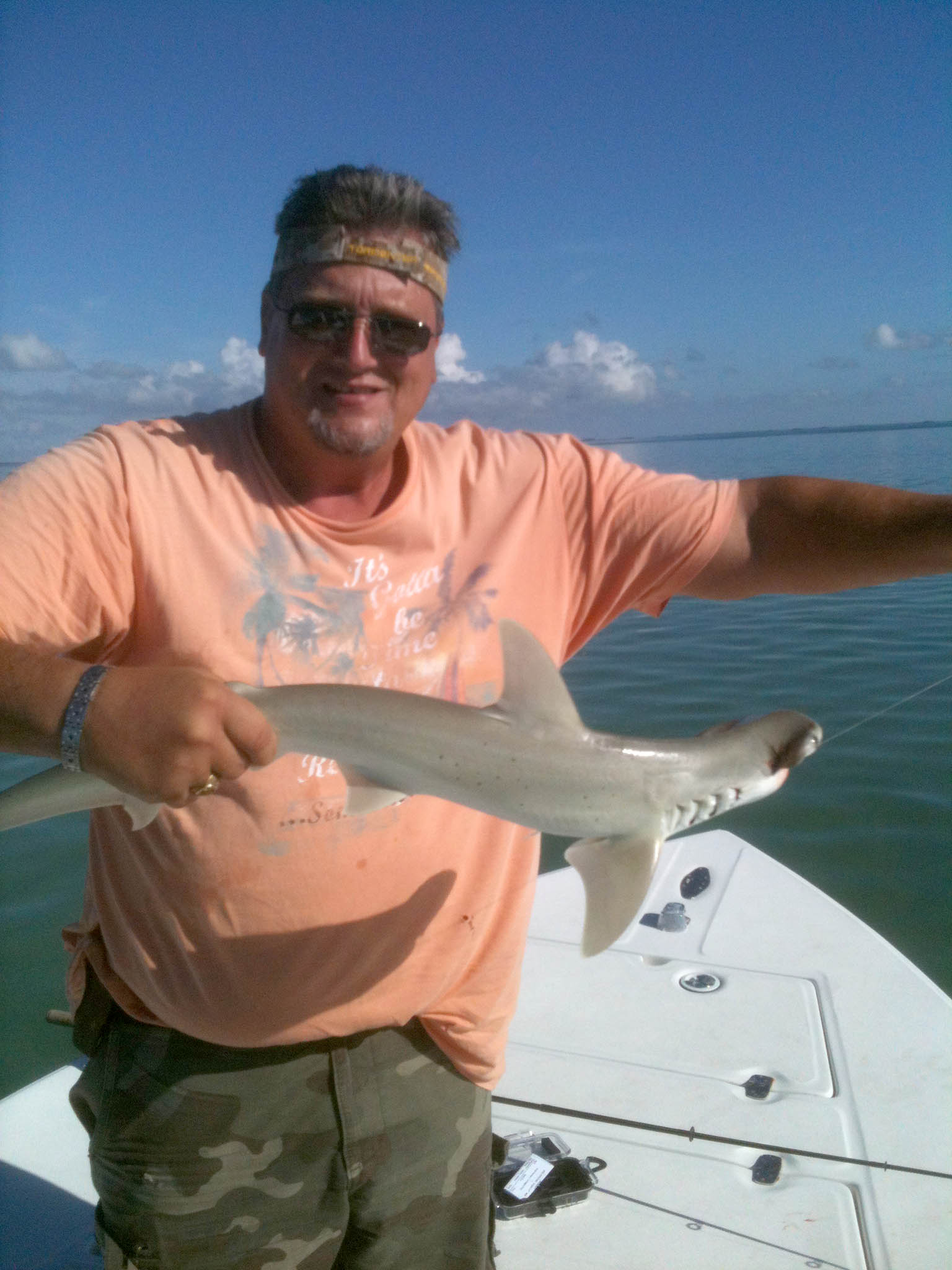 11-2-13: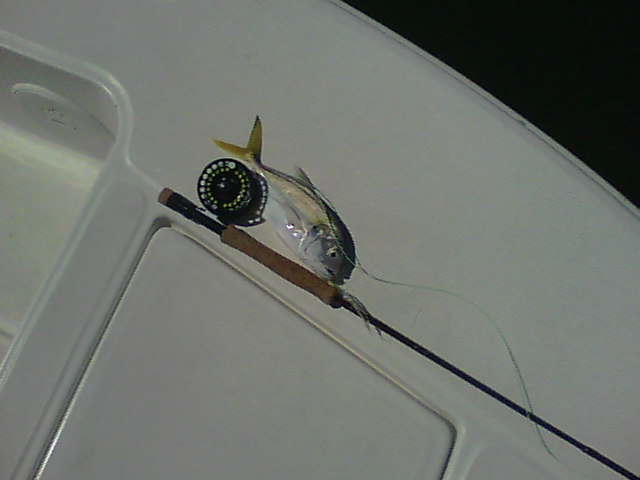 Oct 29,
Many fish on the Whale Flats. Late afternoon tide 80 degree water.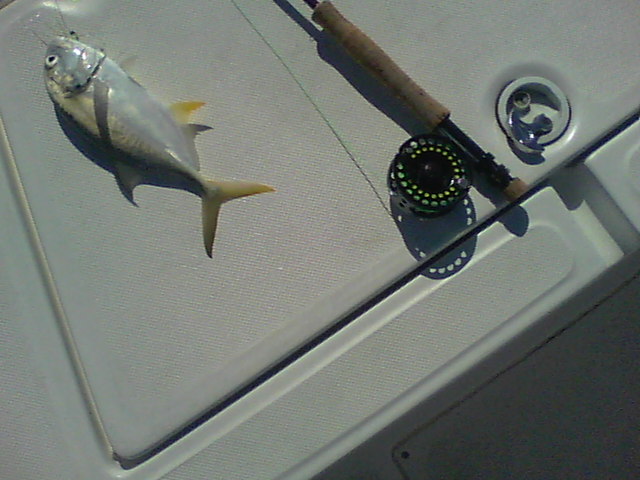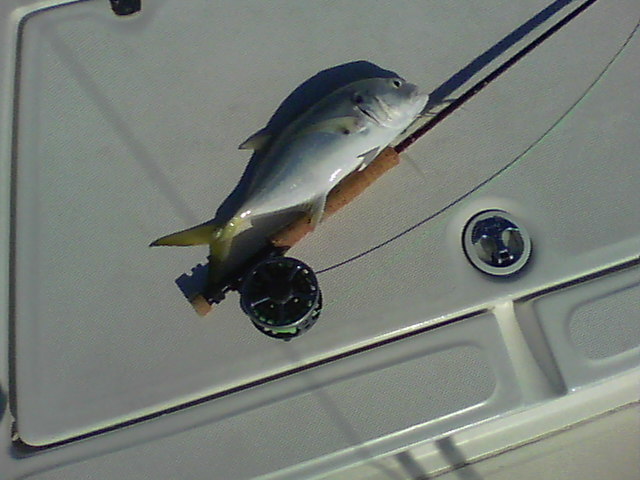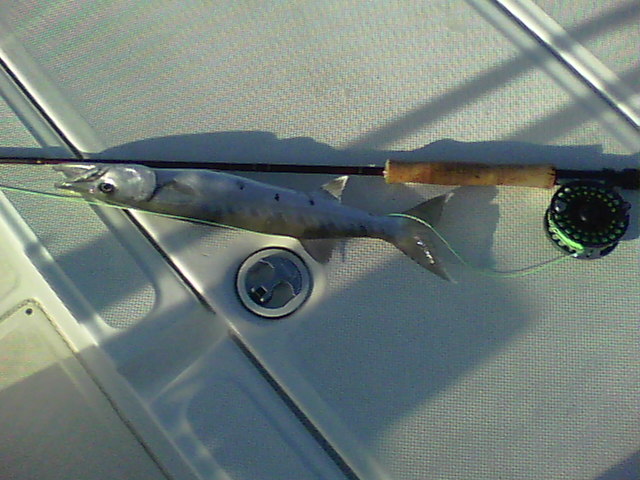 Oct 28,
Manatee greeting me at the dock after fishing the flats in the
Everglades.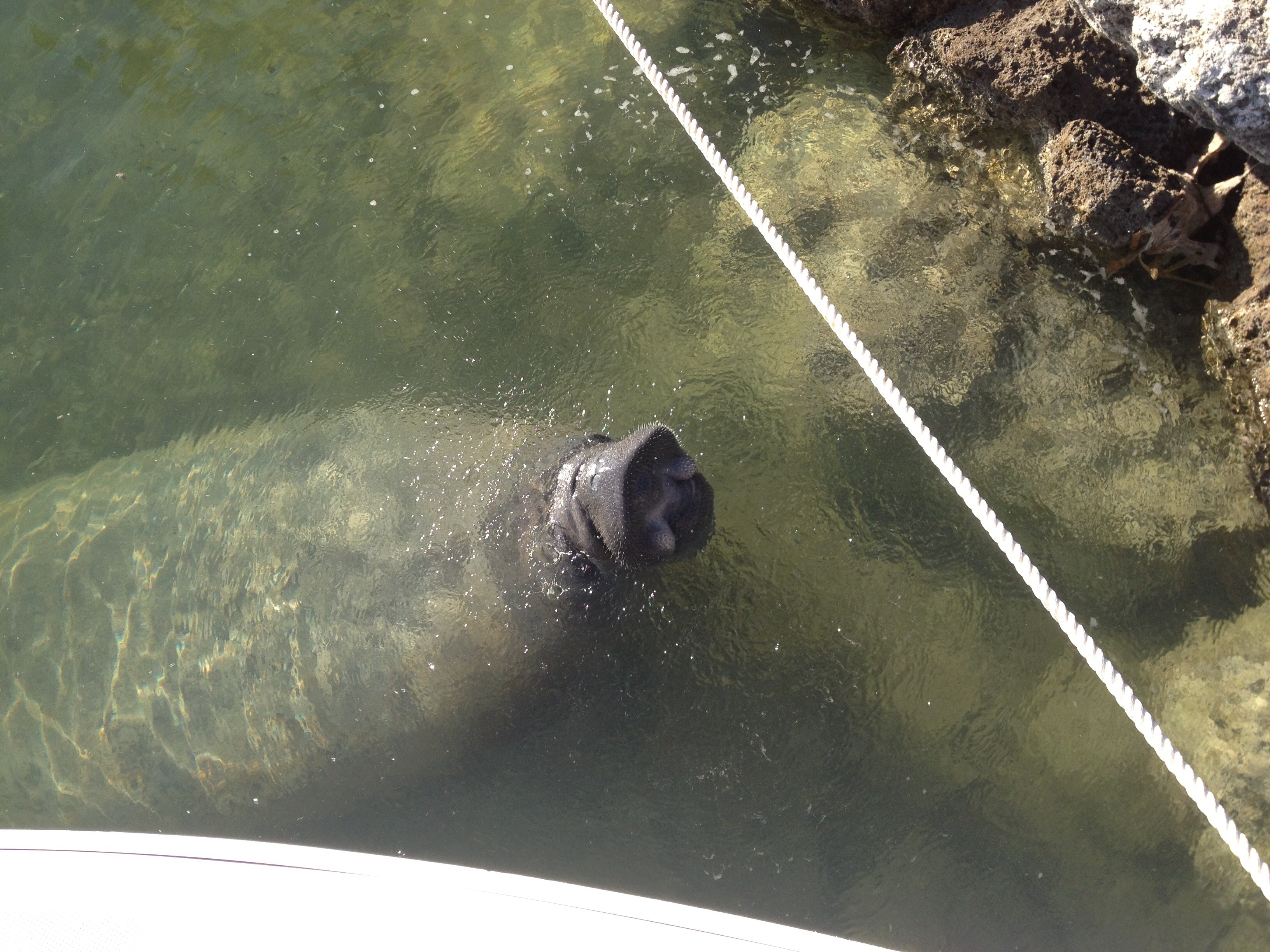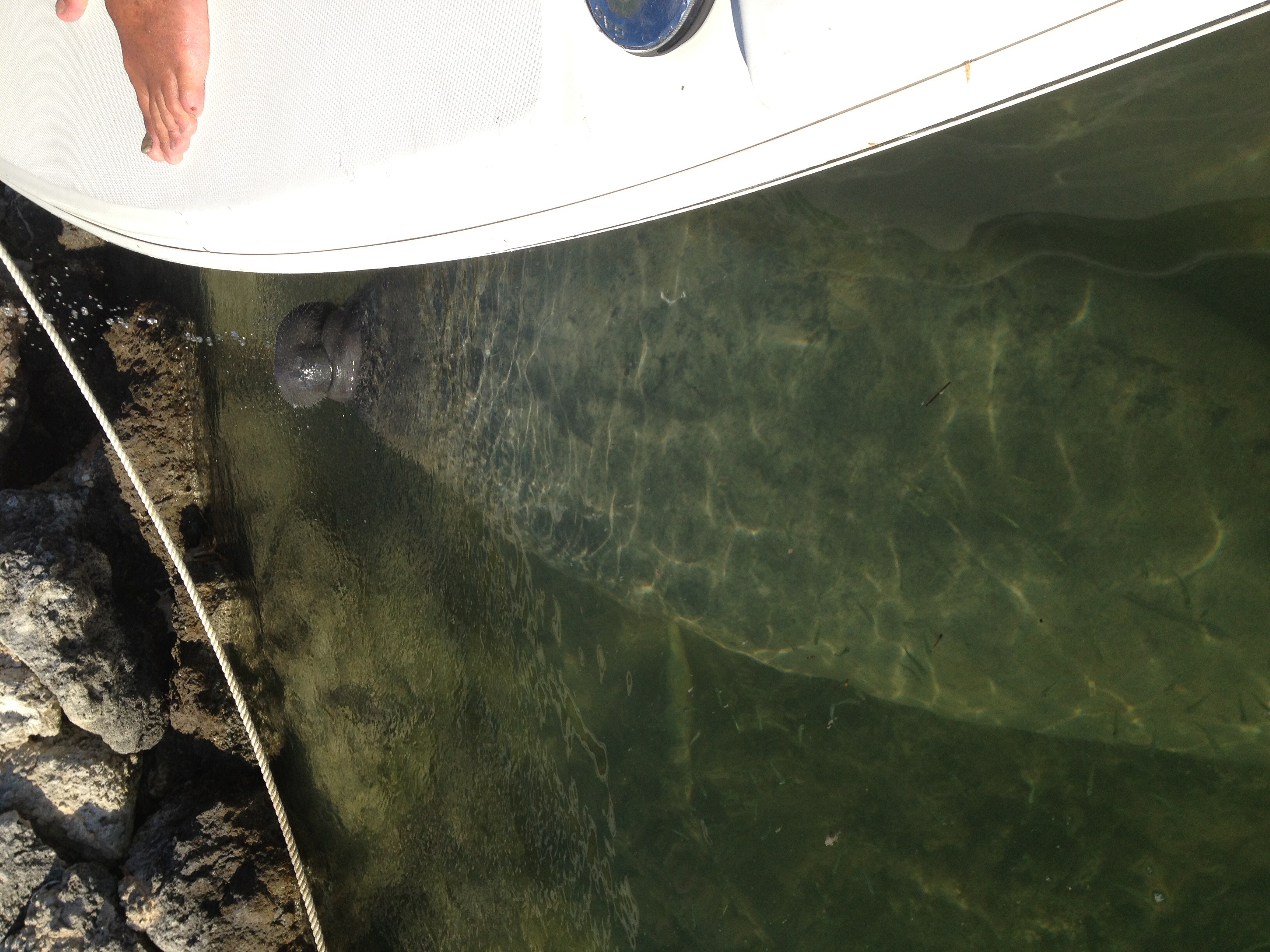 Oct 23,
24″ Ladyfish, Whale Flats. Lost 4 flies to large Barracuda due to me not wanting to change to metal leader. Storm approaching across the Keys from Miami.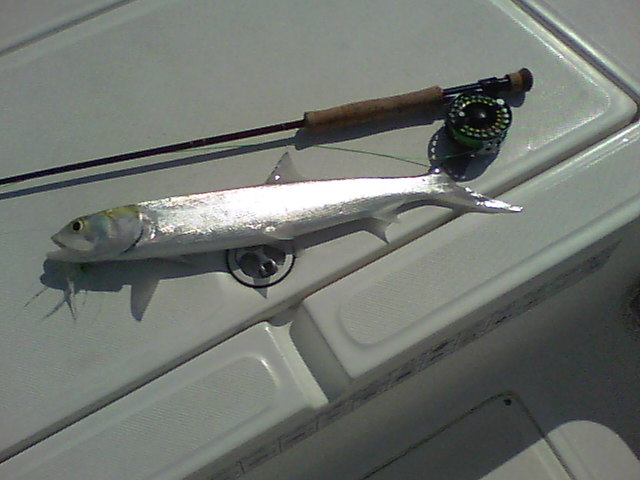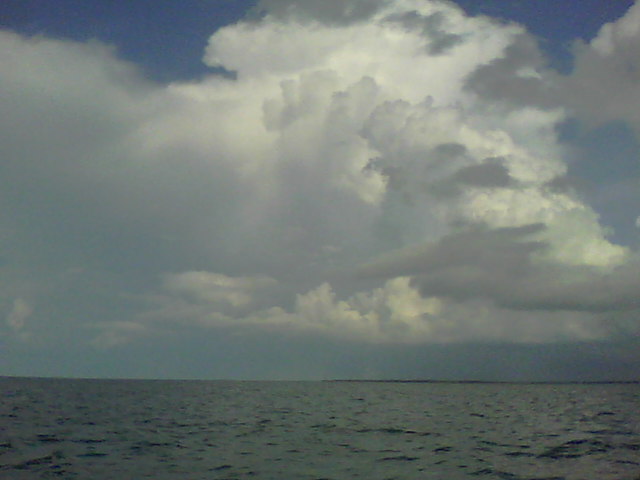 Oct 22,
Fiesty 24″ Barracuda, Buchanan Key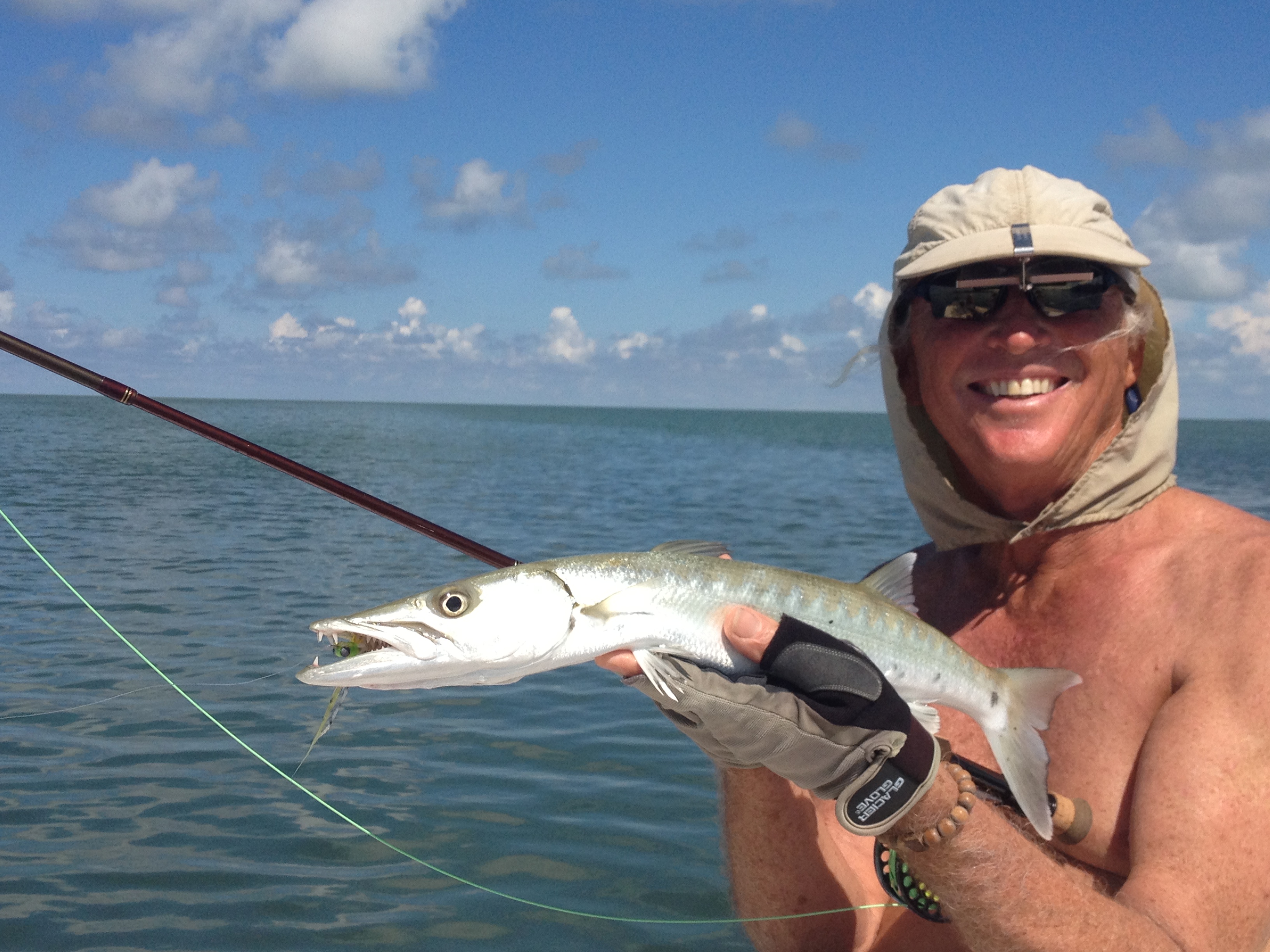 Oct 21,
Bluefish can't wait long enough for photo before jumping back in.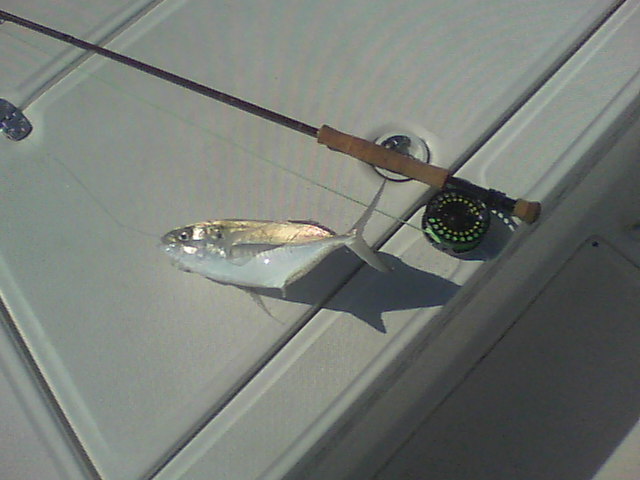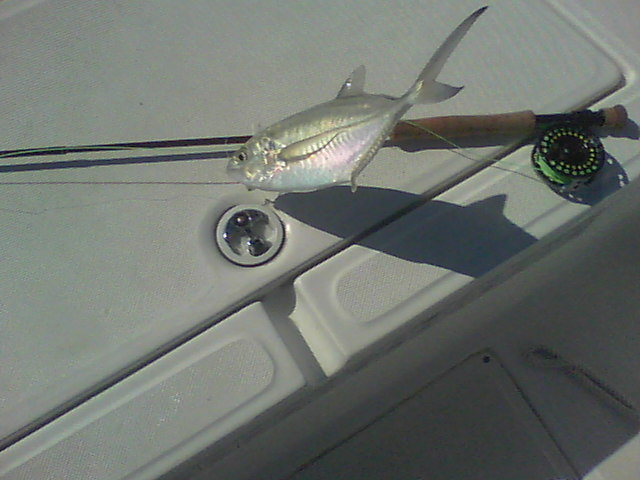 Oct 17,
Everglades National Park reopened today. Caught on the flats 28″ Spanish Mackerel.
9 wt Sage rod, Ross evolution reel, 15 lb test.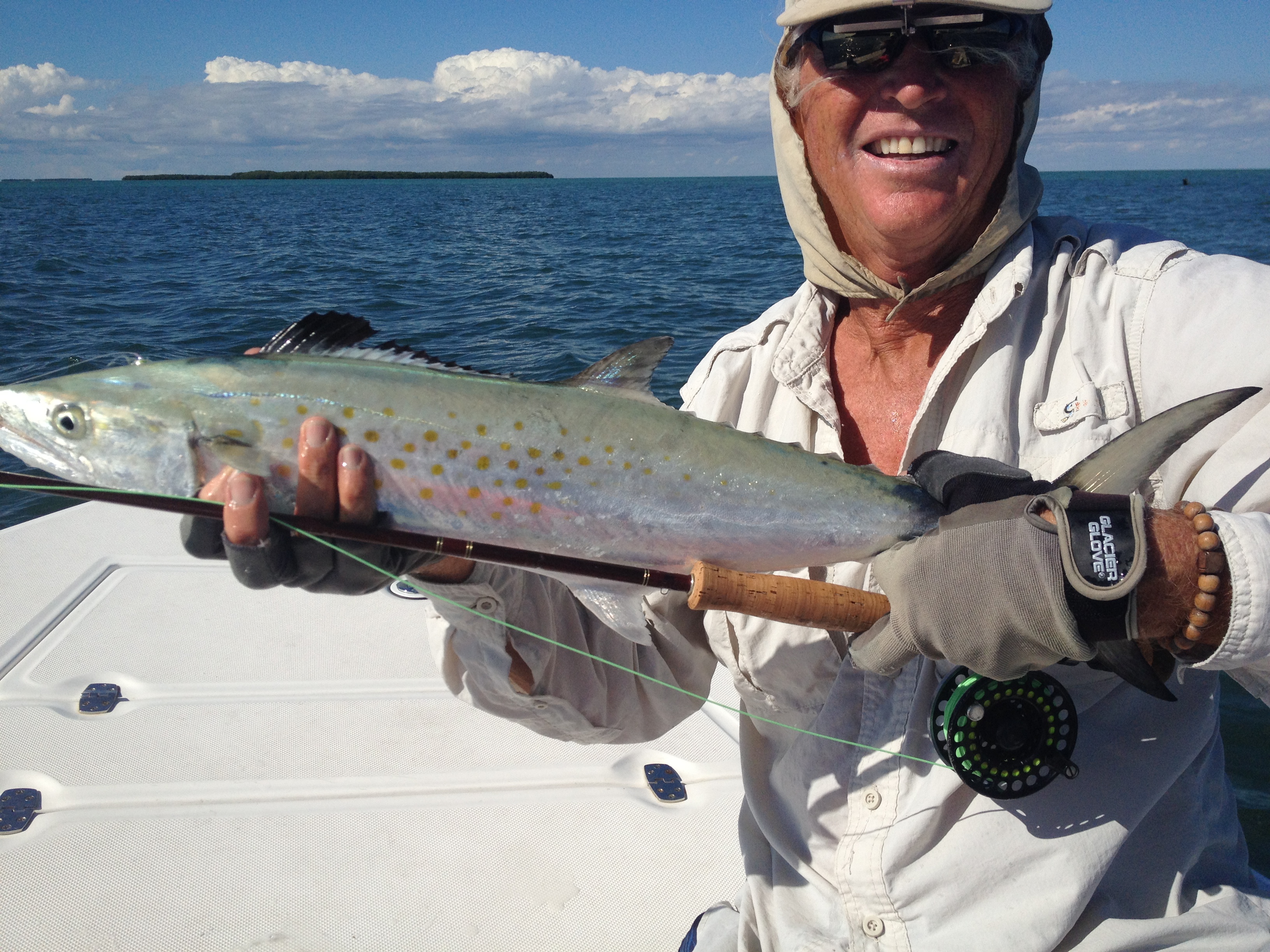 Oct 13,
Finding fish on Whale Flats this fall. 20″ Bonefish, 14″ Permit, 14″ Yellow Jack. #flyfishing #andydialogs
Oct 12,
All fish are caught flyfishing. Most are photographed and released.
Sage 9 wt rod. Ross Evolution reel. 12 lb leader.
Whale Flats evening high tide. 20-24″ Ladyfish, 14″ Yellow Jack, 14″ Grey Snapper. #flyfishing #andydialogs
April 12,
Scrappy Yellow Jack, 23" 6 lbs, and Bluefish.
Sage 9 wt rod and Ross reel.
Buchanan Key
Everglades National Park, FL